Patch is an independent news site that is quickly becoming the go-to destination for discovering hyperlocal news in your area. Through its product offerings and website, Patch gives users the capabilities to follow different "Patches" or any town that they care about across the world — to stay connected. I joined the UX team to assist in executing an entire visual refresh across all digital platforms, scheduled for release in Q2 of this year. Working directly with the Director of UX and Product Manager, I have single-handedly designed all high-fidelity wireframes for various breakpoints of the existing product. 

The fight to dominate the market of "locality" has proven to be an ongoing struggle for even major players in technology such as Google, Nextdoor and Facebook. As of present-day, there isn't a dedicated platform that is recognized as the universal resource for finding what's happening in all the towns they care about. Patch already has the customer base to potentially dominate the market but struggles with engaging users and providing them with a service valuable enough to earn customer loyalty. 

So what's the goal behind "New Patch?" The overarching purpose to New Patch is to create a modern-day hyperlocal news site that is not only user-friendly but also abates the least amount of risk. We plan on incrementally phase in new features of New Patch as not to throw off our current customer base.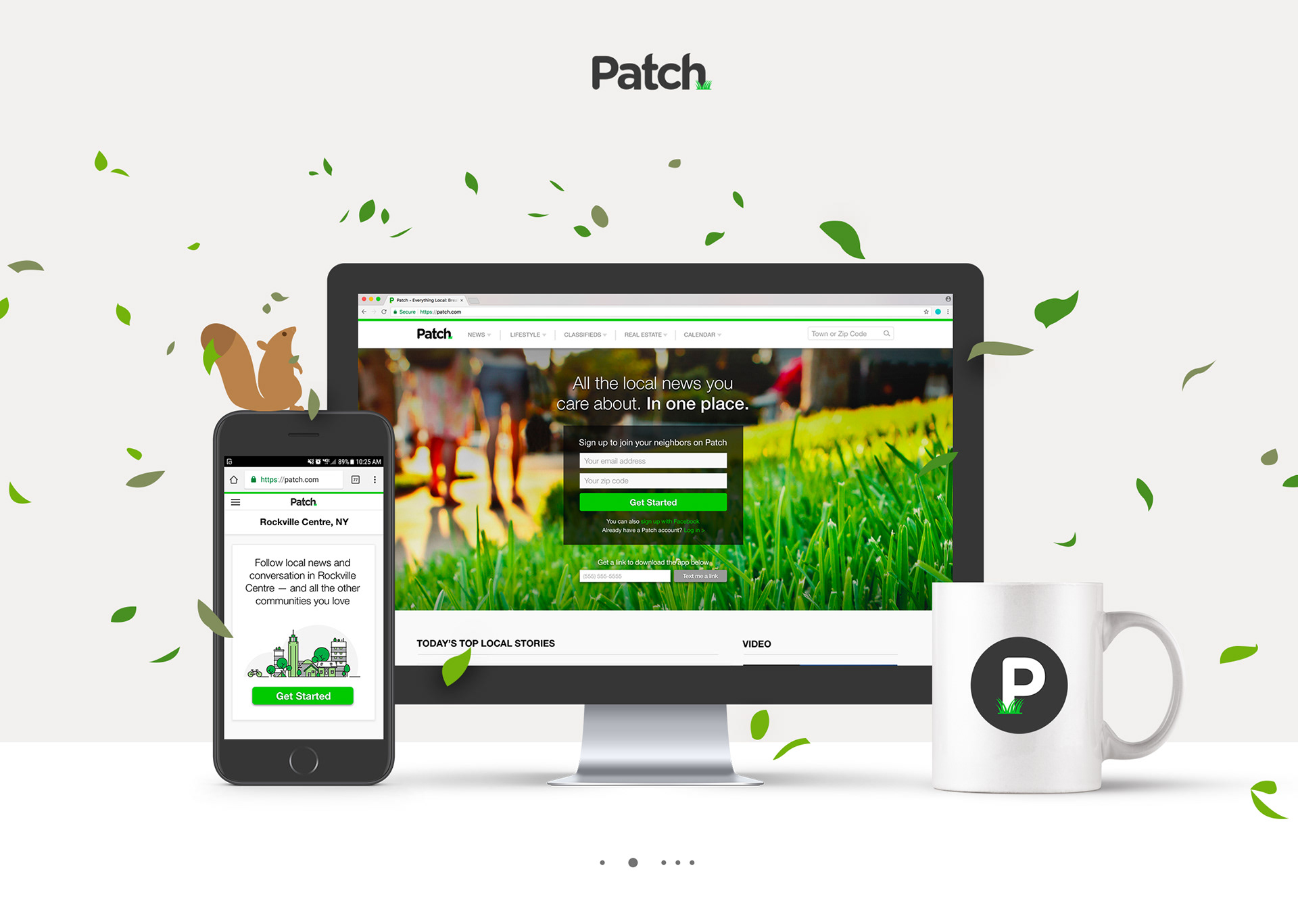 Get Started / Registration Flow