Matter was an award-winning online publication acquired by Medium.com that focuses on innovative and agenda-setting storytelling. This unconventional digital platform transcends the limitations of journalism through a web and mobile experience used to effectively communicate groundbreaking stories. Below are several stories I worked on during my time on the team.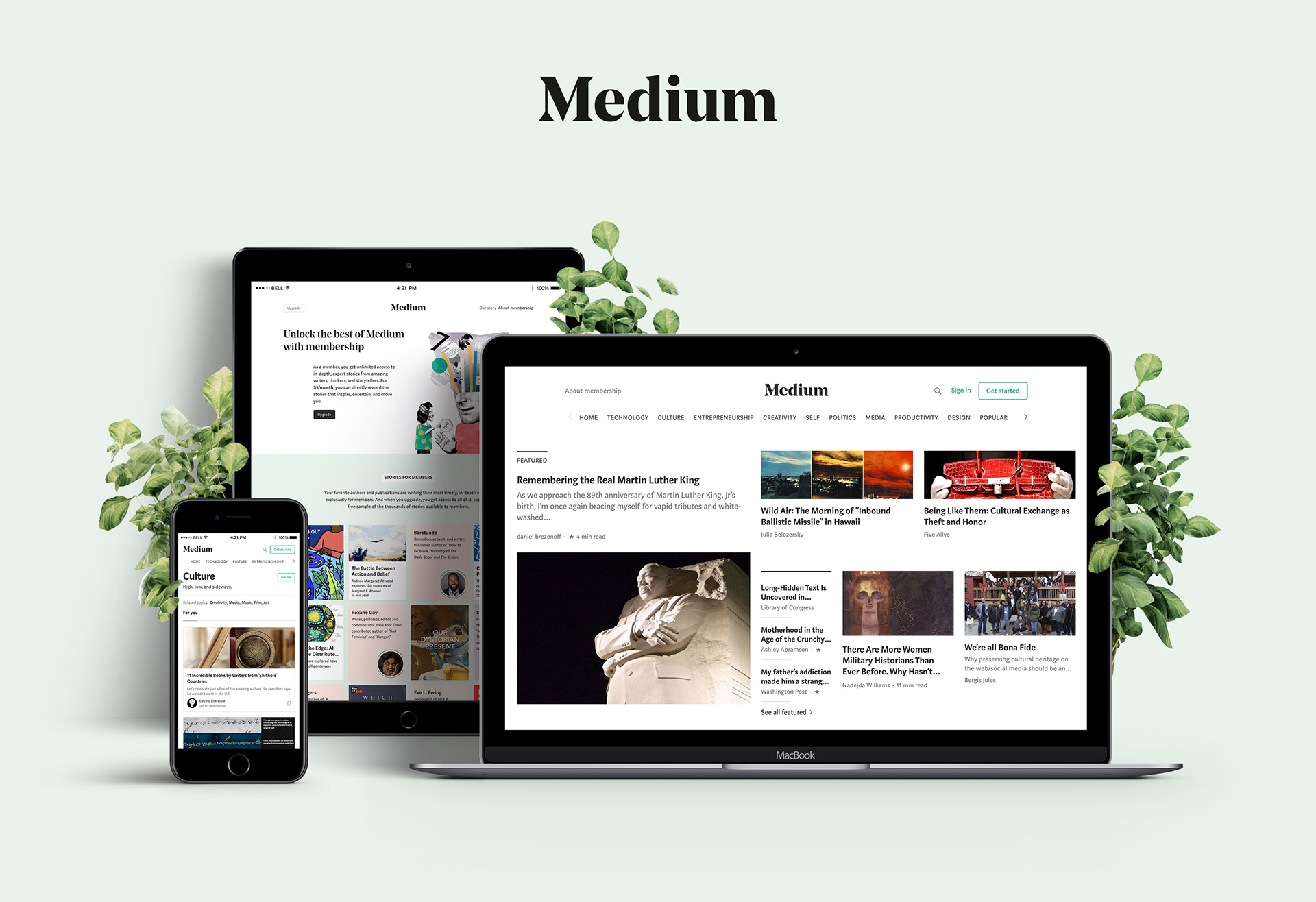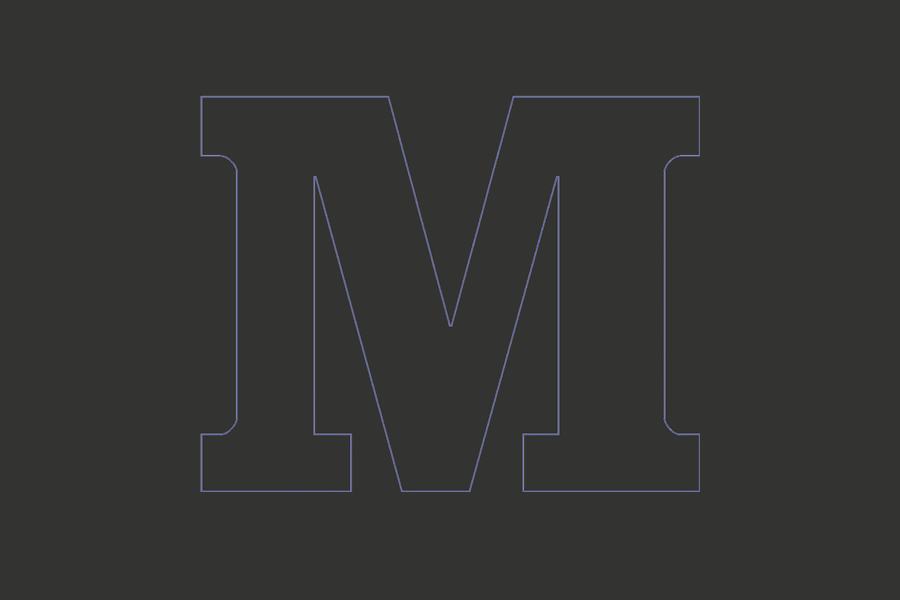 A Grid of Selected Stories
Optimized for both Facebook and Twitter cover images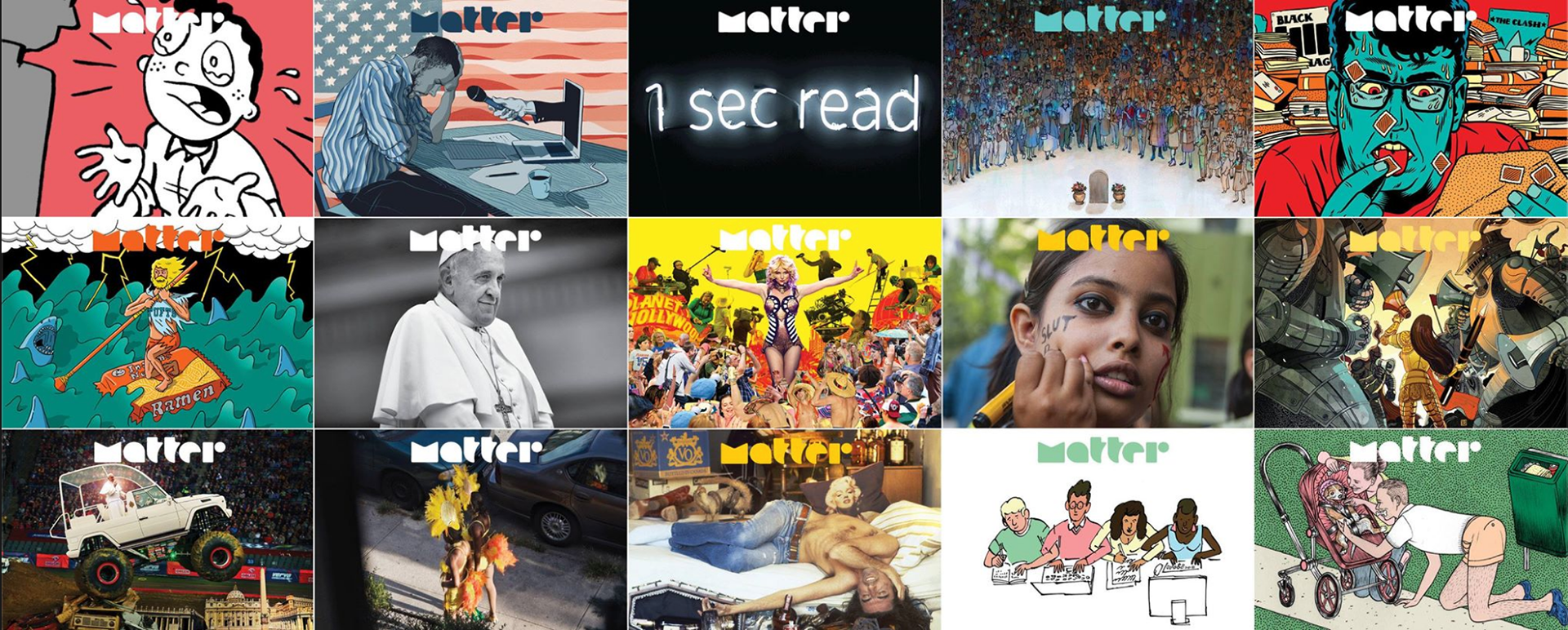 The $124,421 Man
How to pay off a mountain of student debt in six (long) years
By Chadwick Matlin
View the article 
here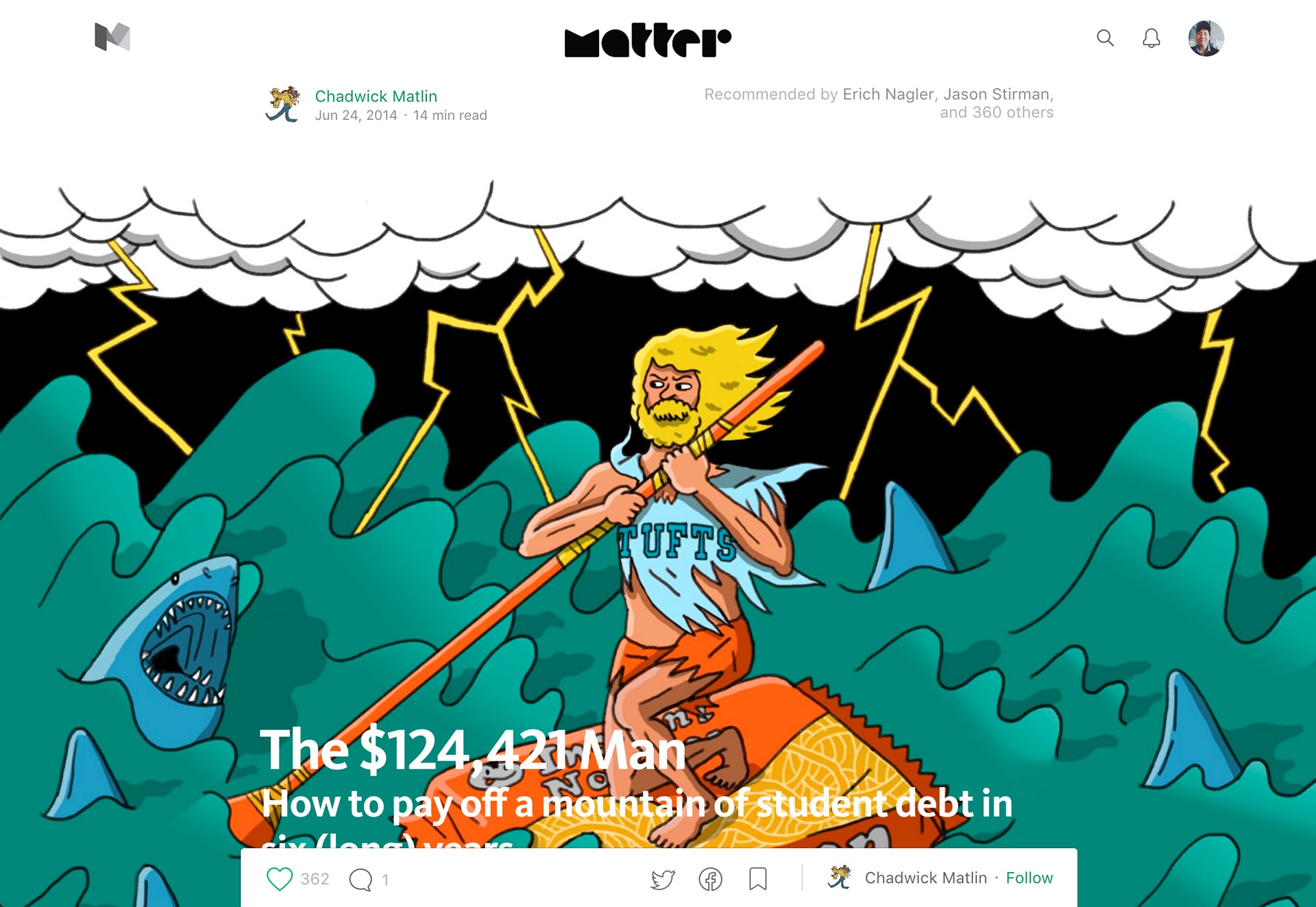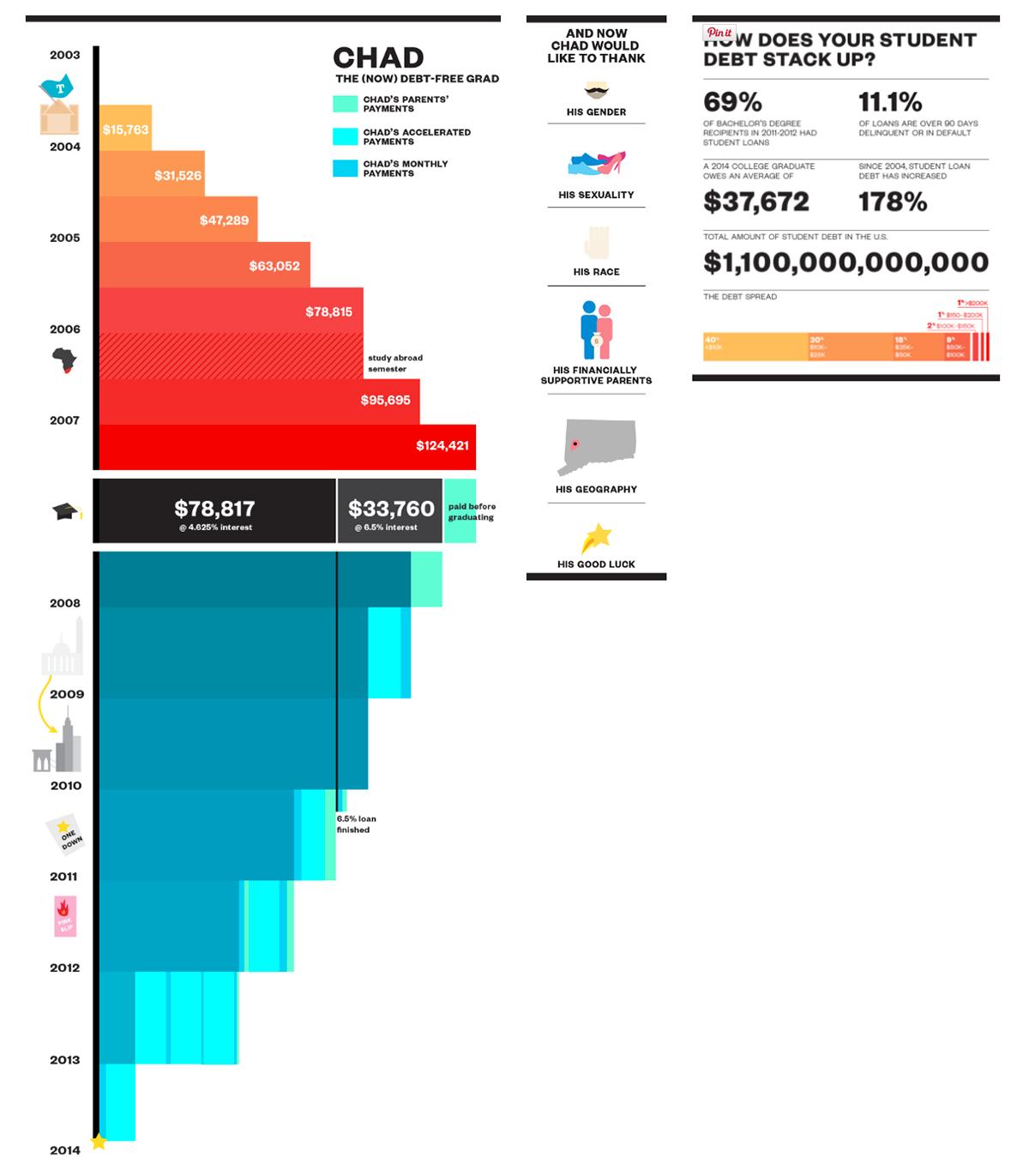 BuzzFeed's Jonah Peretti Goes Long
The media mogul (twice over) on being both contagious and sticky
By Felix Salmon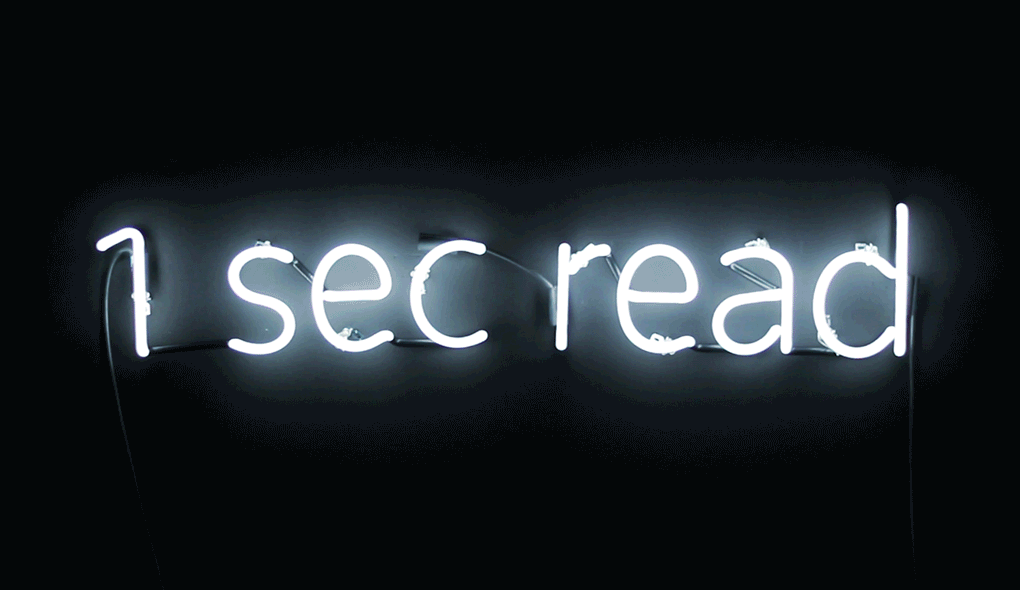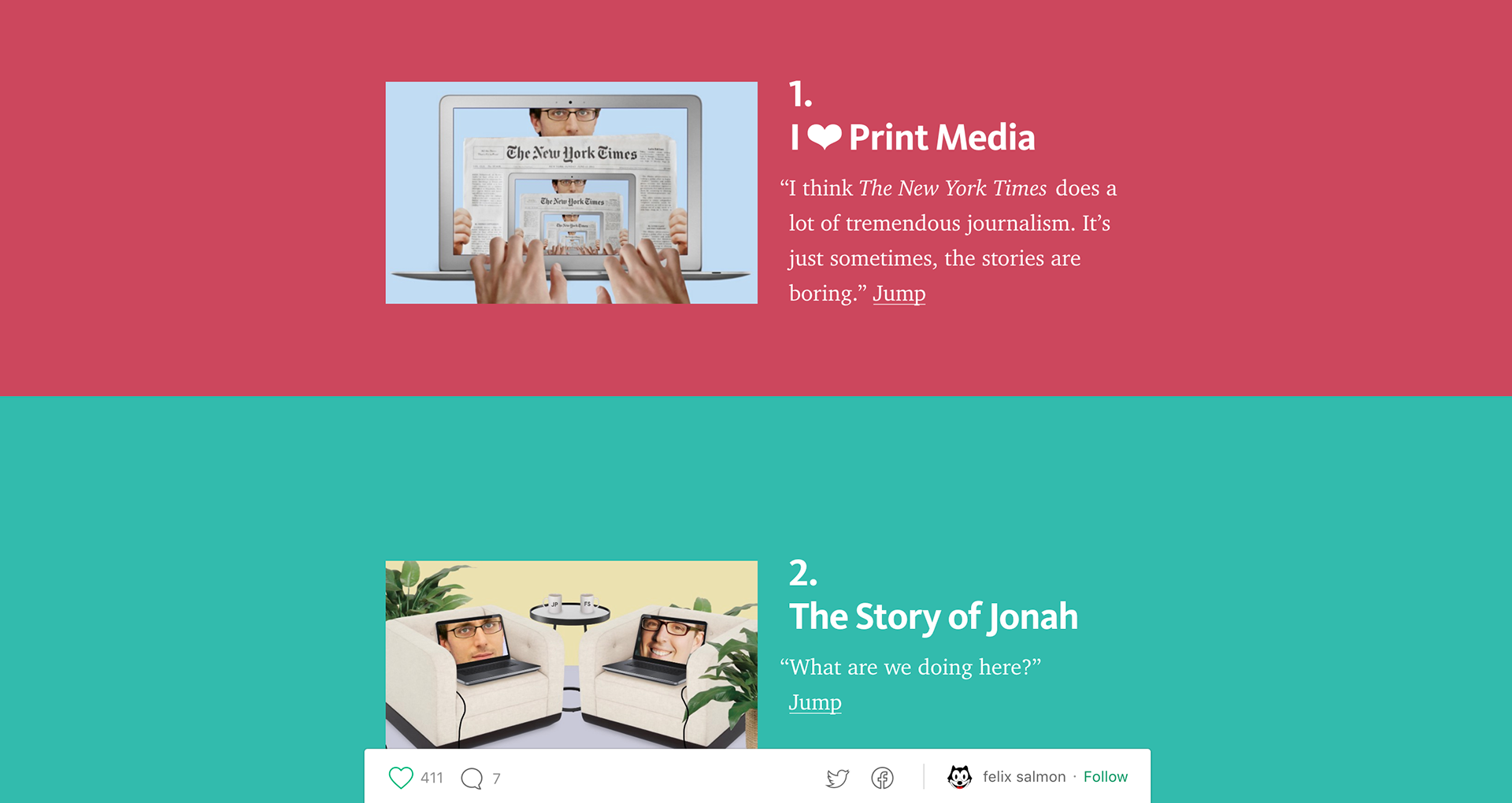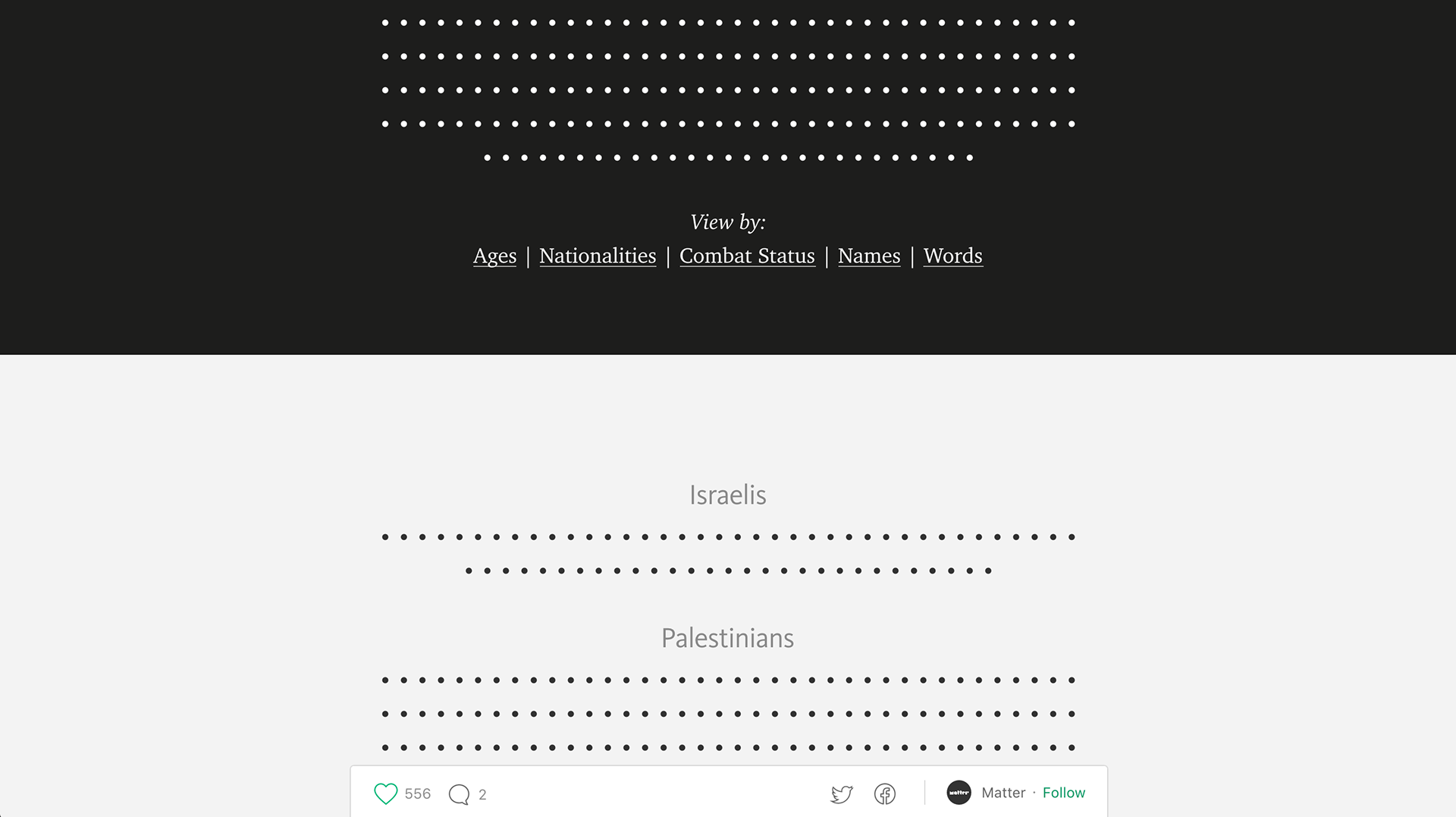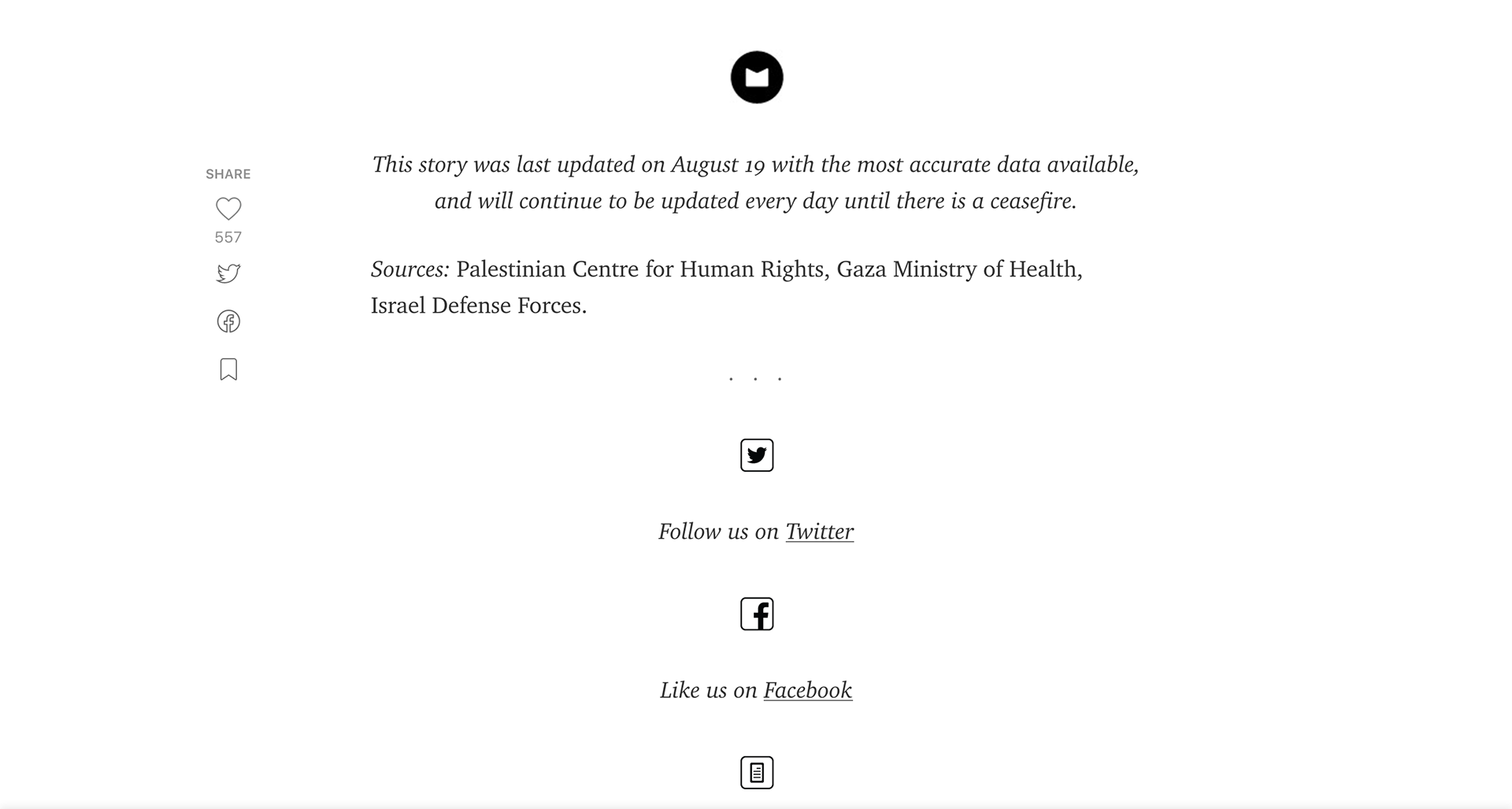 You & Me on a Sunny Day
A photographer and his elderly neighbor spent every Sunday for five years making
a haunting "non-motion picture" about love, loss, and breakfast
by
Rocky McCorkle
View article
here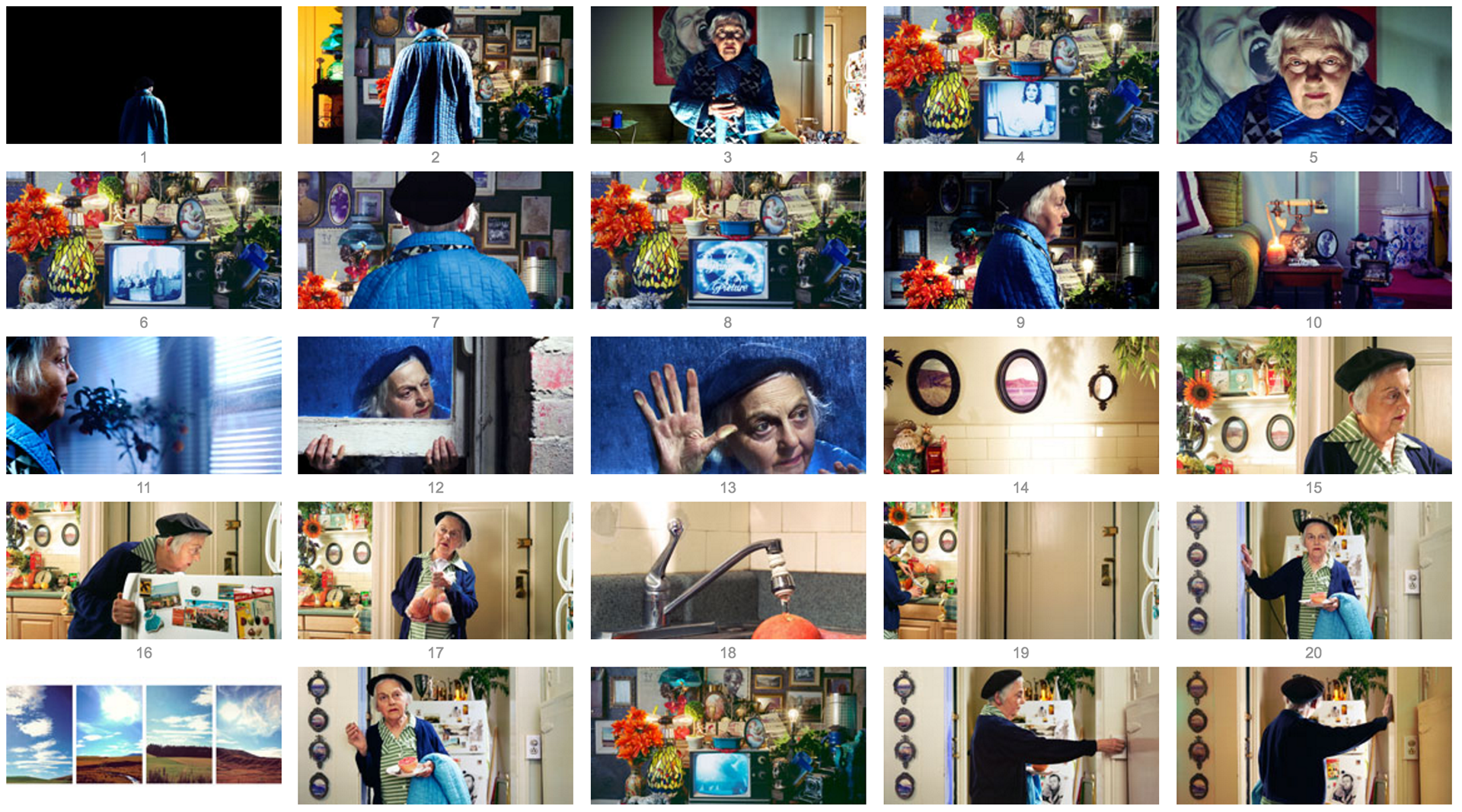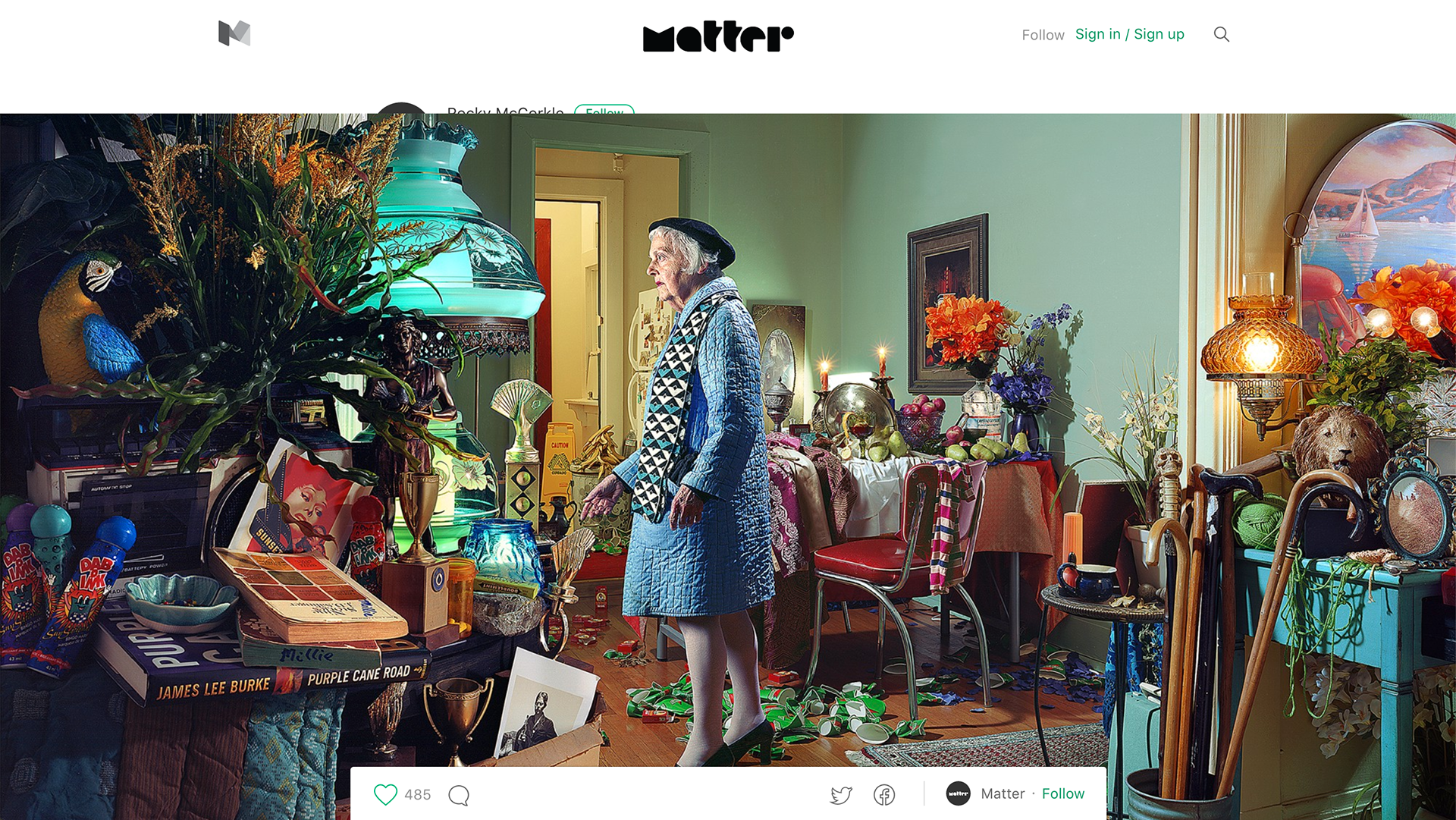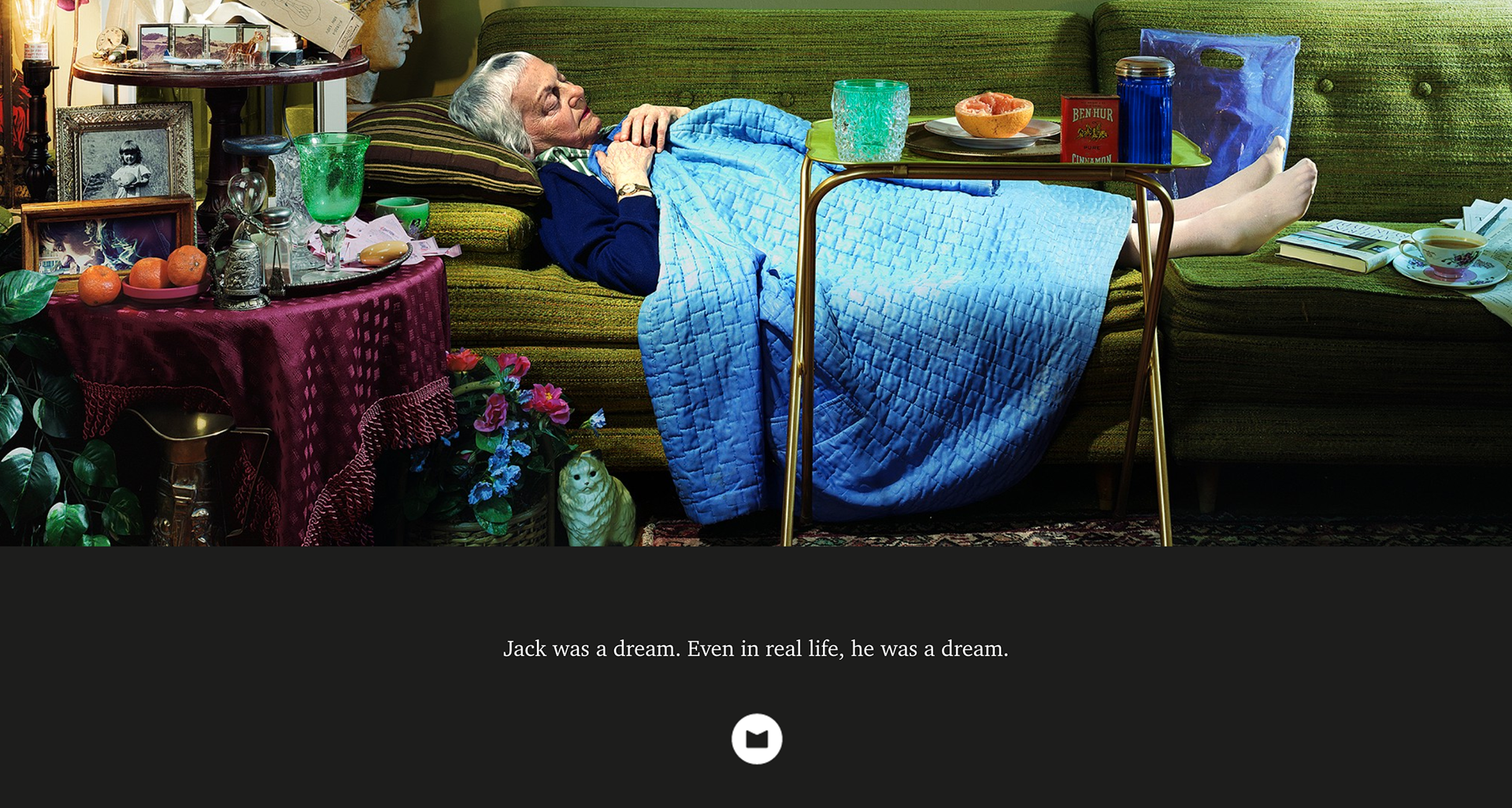 The Terrifying True Story of the Garbage
That Could Kill the Whole Human Race
By Bucky McMahon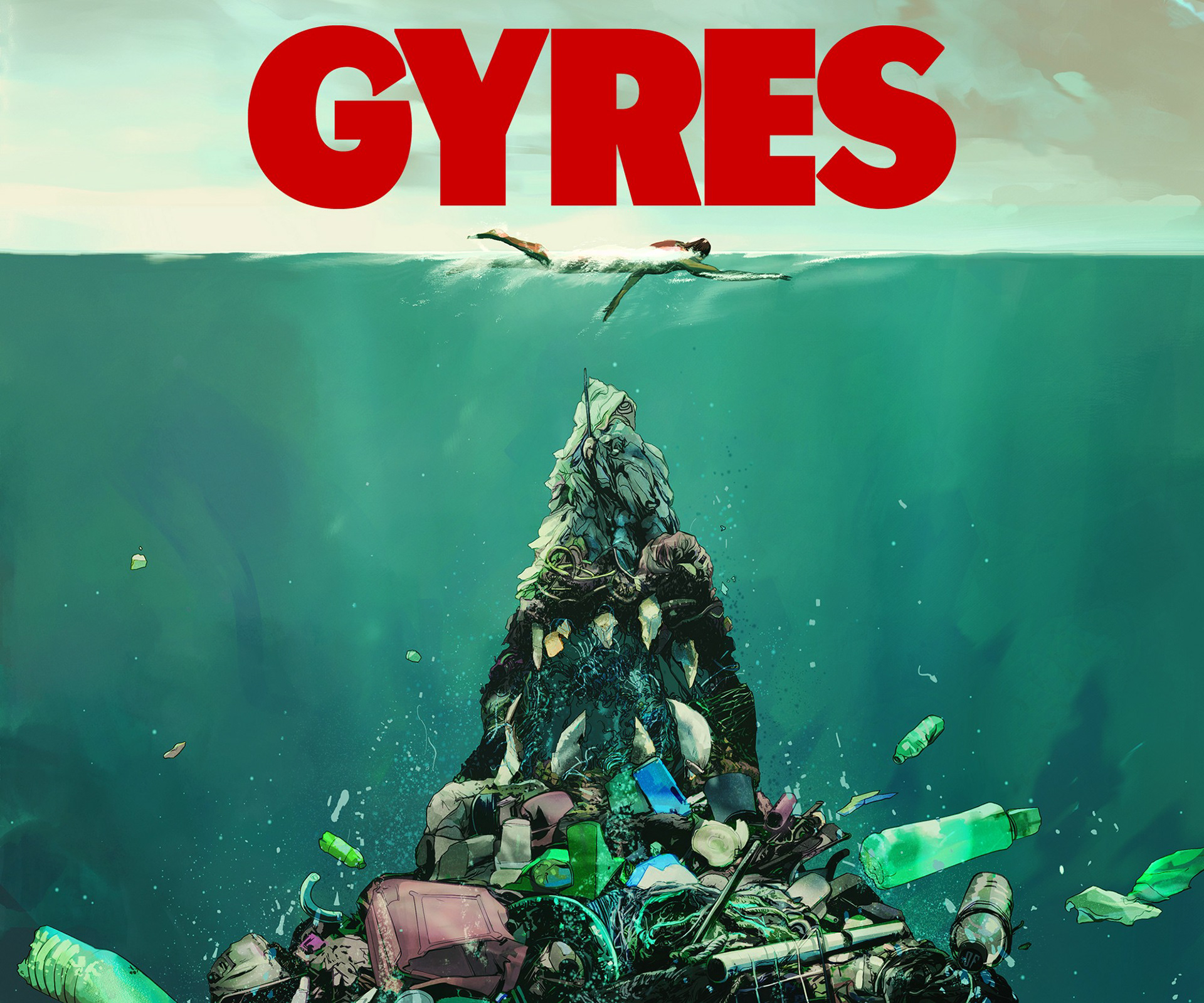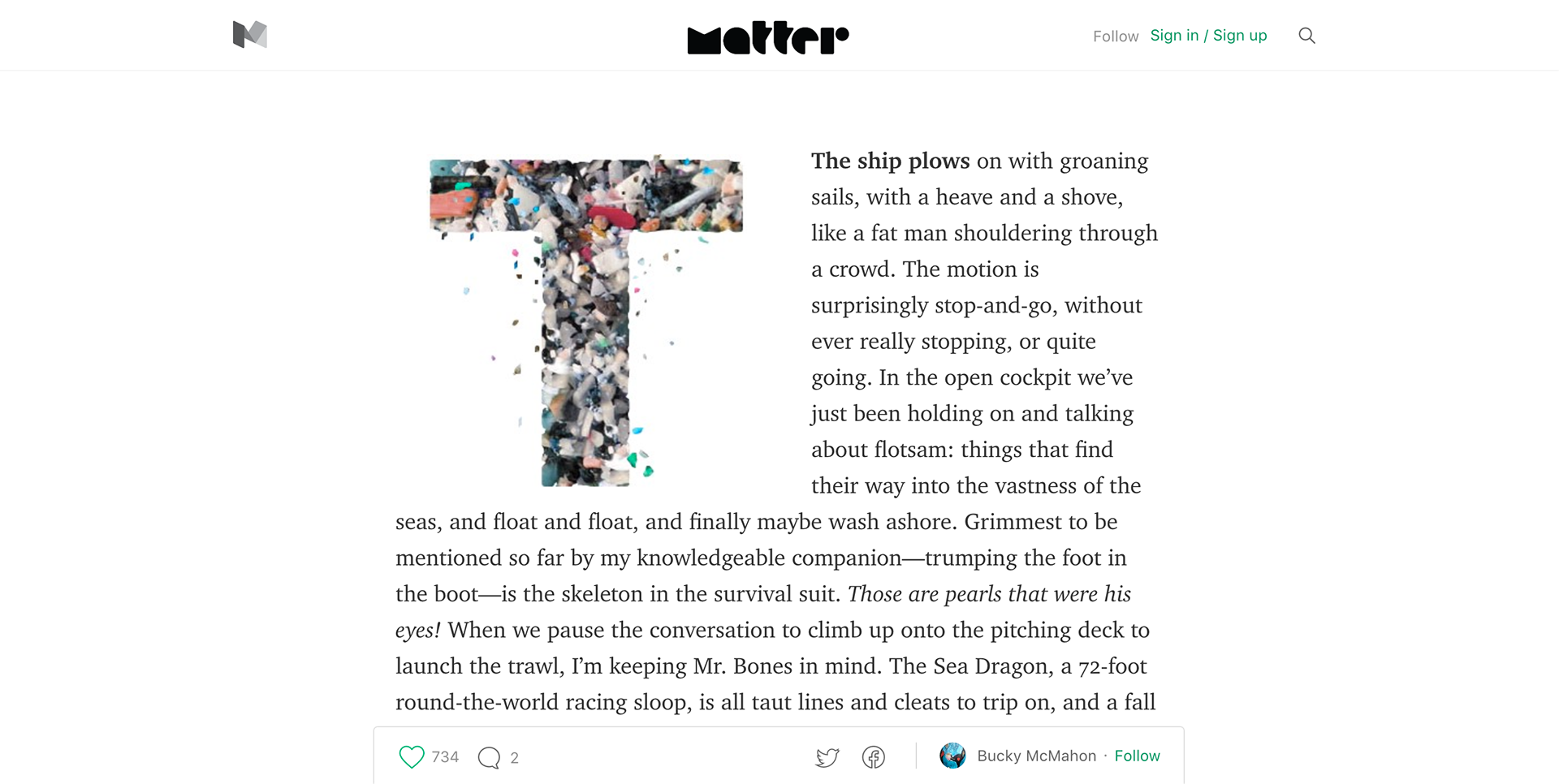 Medium Daily Digest
A newsletter that recommends a curated selection of stories
based 
on the stories you've liked and bookmarked.