What is skills-based volunteering?


Skills Based Volunteering is an initiative that unites Microsoft employees directly with nonprofits in a series of local, regional, and global volunteer projects. These can range anywhere from individually focused light-touch opportunities that take less than an hour, to team-based in-depth engagements that may last for several months. Microsoft is known for having a long history in giving money to product donations, money to employees and money to volunteer for nonprofit partners.
Tech Talent for Good 
Microsoft's new Tech Talent for Good program does two things. It is a direct response to the widespread need for technical expertise among nonprofits and extends the expertise of Microsoft employees to help these organizations. To deepen our employees' impact, Microsoft is increasing the company volunteer match to $25 per hour. This means that four hours of employee volunteer time can result in a $100 donation to the dedicated nonprofit organization.
Ideation and Implementation


I was tasked with coming up with the creative direction for the newly launched program. The initial idea was to create an individual sub-brand under "Give", but ultimately decided take an altogether different approach. Utilizing the original logo of Give, my team came up with the tagline of "time · talent · money · hope" as secondary copy beneath it. The reasoning was that the purpose of this program was primarily about bringing back recognition to an already well-received and successful campaign back to the parent brand of "give." I created all the MarCom (posters, pull-up banners, roadsigns, stickers, mugs, etc) as well as redesigning the "My Giving Portal" webpages.
Marketing Communication Assets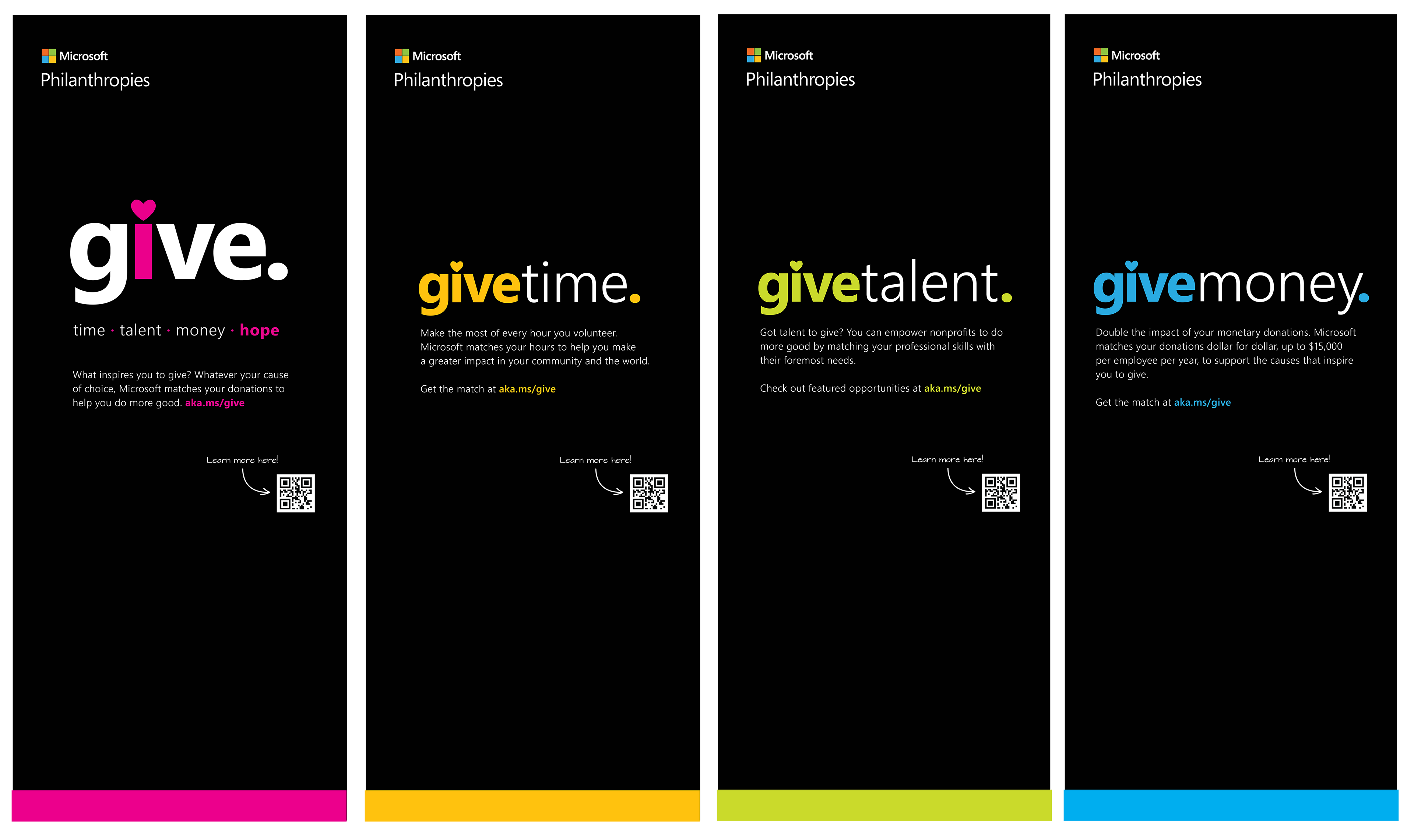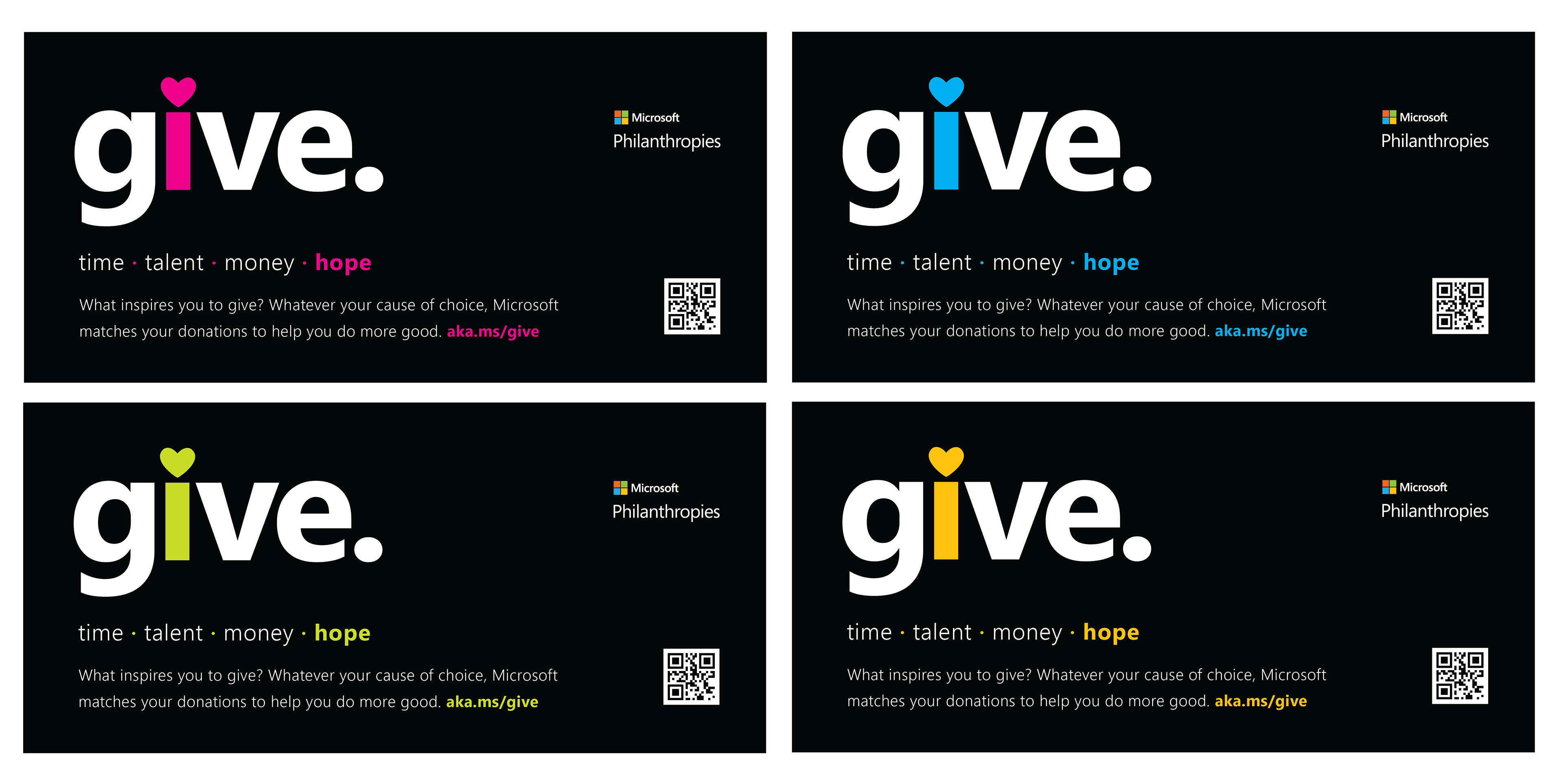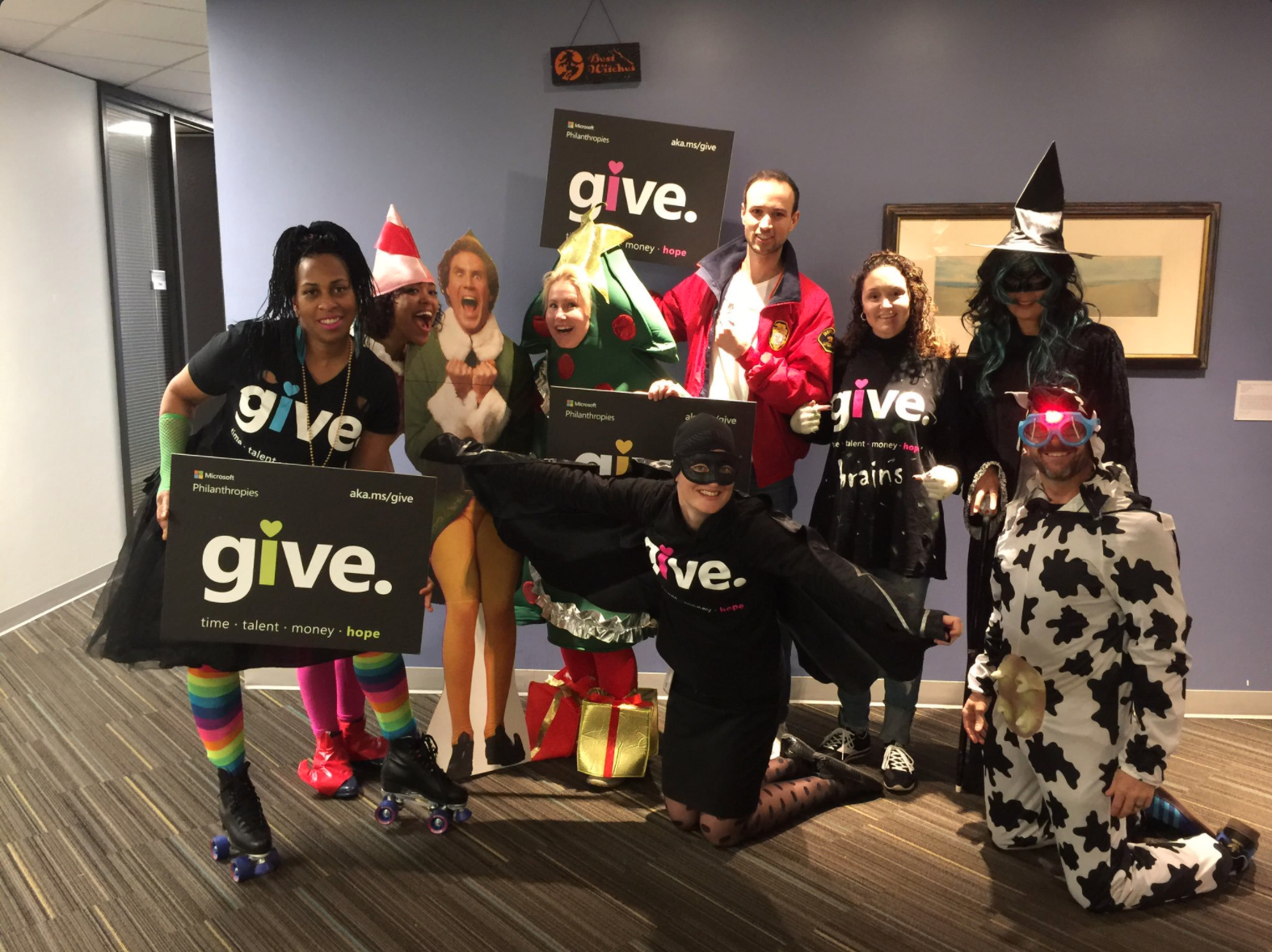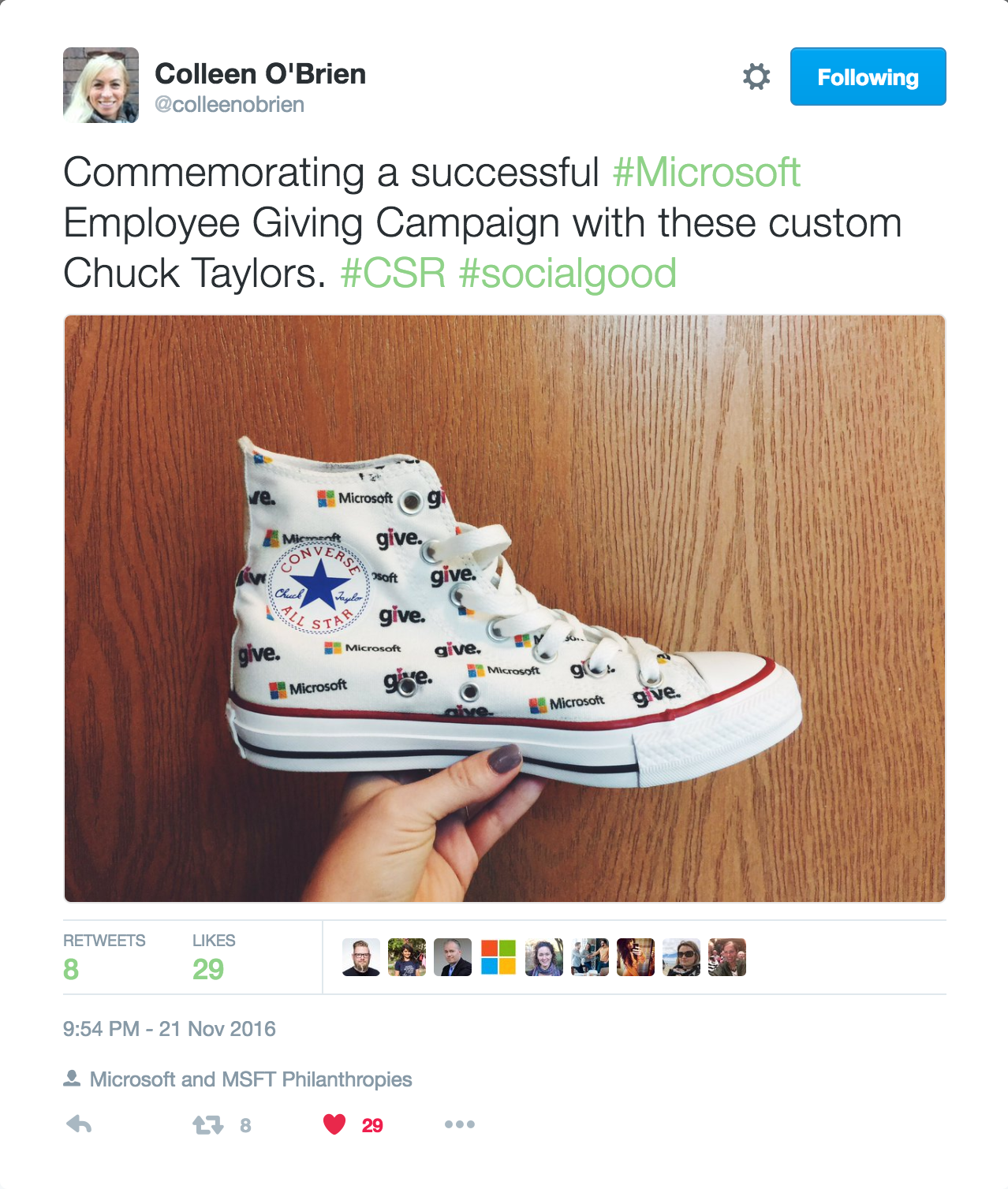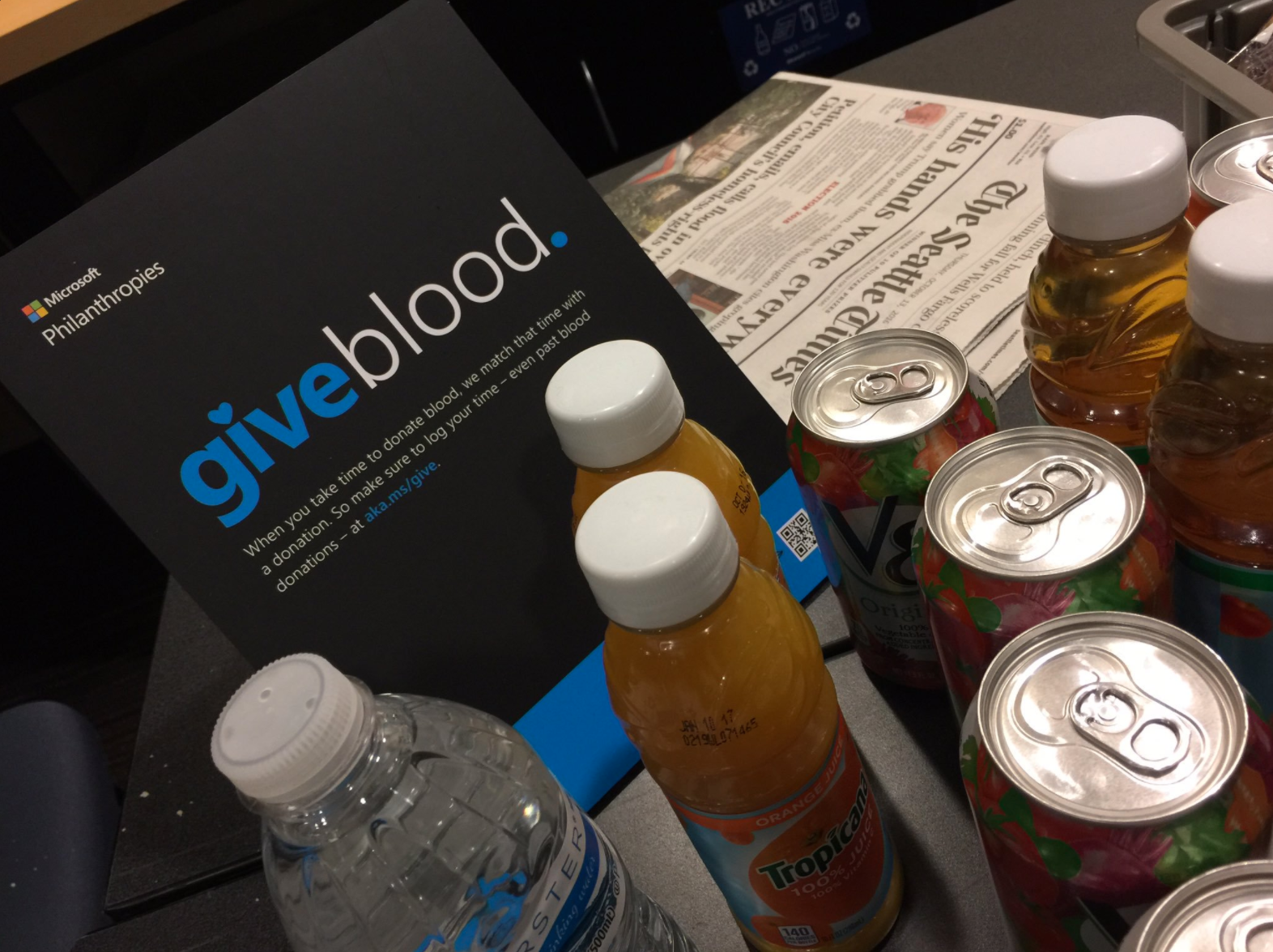 "My Giving Portal" Webpages